AX-LINE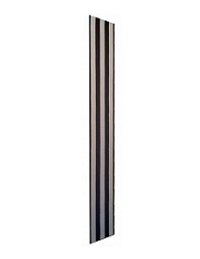 Ax-Line is made from high-quality methacrylate resin, is resistant also to heavy traffic. The resin being used for Ax-LINE is black and is resistant to all climatic conditions. Ax-Line is snow,- frost-resistant, resistant to high temperatures and to salts.
Where to install the Ax-Line?
Ax-Line could be used as "guiding bands" or guide edges /guide lineas/ enabling a safety motion to the blinds, in example on the pedestrian crossings.
Ax-Line is being installed by the means of the two-component adhesive.
Ax-line can be used at the signed passages without any need of the hit into the street communication.
The installation itself should be realised onto the dry and dustless foundations, under the temperature at intervals 5 - 40°Celsius, at the relative air humidity maximum 85% (per cents).